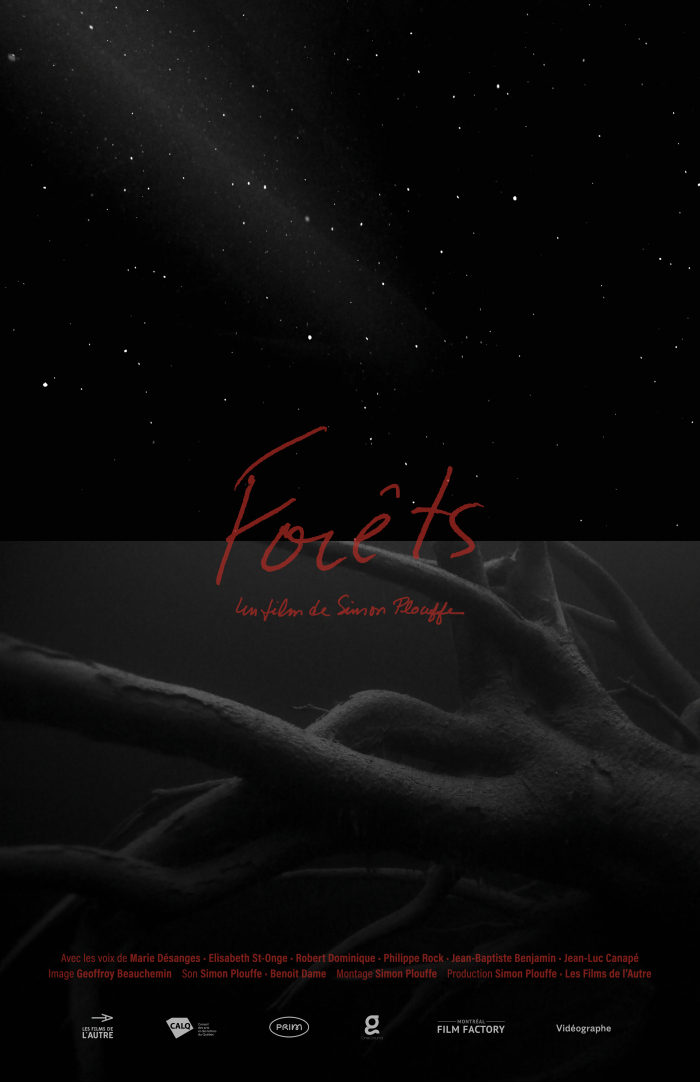 Plus d'infos / More info -> Forests Pitch Deck (english)
RÉSUMÉ
Des pins blancs gisant sous les eaux d'un réservoir hydroélectrique situé en territoire innu non cédé sont la proie des flammes. Cette exploration entre l'eau et le feu témoigne de l'urgence climatique à travers de multiples récits qui racontent le rapport d'une communauté à son territoire.



LOGLINE
Eastern white pines submerged under the waters of a hydroelectric reservoir on unceded Innu territory transform into flames. This exploration between water and fire illustrates our current climate emergency through multiple stories about the relationship between a community and this land.

  
---
Plus d'infos / More info -> Forests Pitch Deck (english)
---
Nouvelles / News